DIP TUBE Coding and INSTALLATION SERVICE
We are The specialist for state-of-the-art high-purity packaging solutions for highest demands
With our high-safety all-plastic solutions for the most demanding applications, we offers maximum protection for our customer's goods, the users and the environment. Customers count on reliable and proven solutions with highest safety standards from RIKUTEC. In the following we would like to inform you about the extension of our services in the scope of our new Dip Tube Coding AND installation Service for your packaging solutions.
With our Customized Dip Tube Coding and Installation Service, we support our customers in optimizing and simplifying their process-flows.
The Three cornerstones of our new Service Approach:
Extension of our product range with pre-coded Dip tubes
Dip tube Installation
Customized Color Coding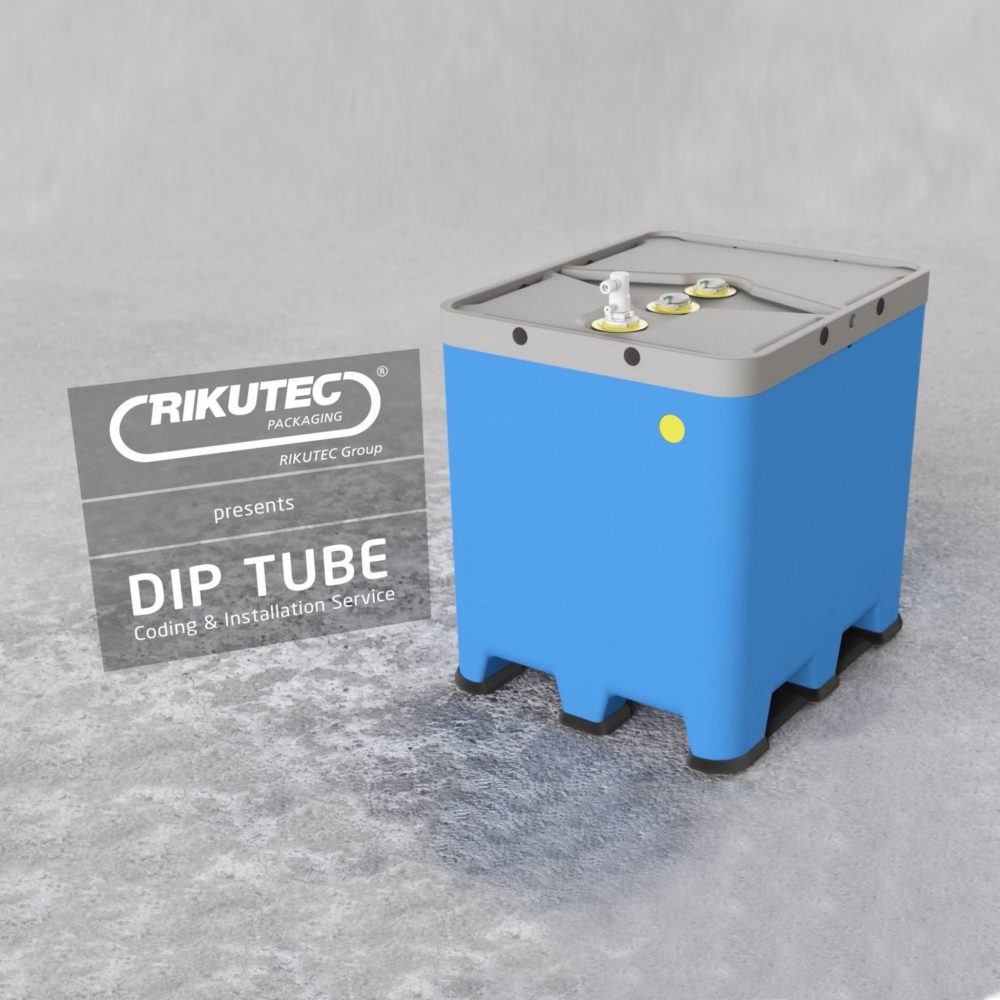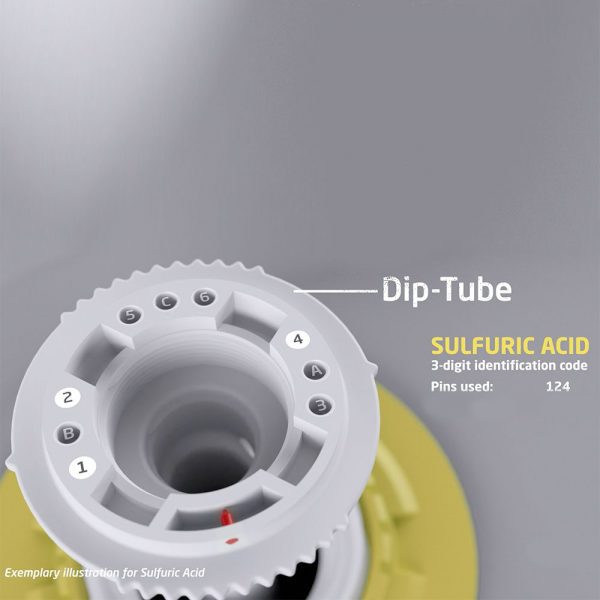 Extension of our product range with pre-coded Dip tubes
Coding according to official coding list
Customized coding according to our customers requirements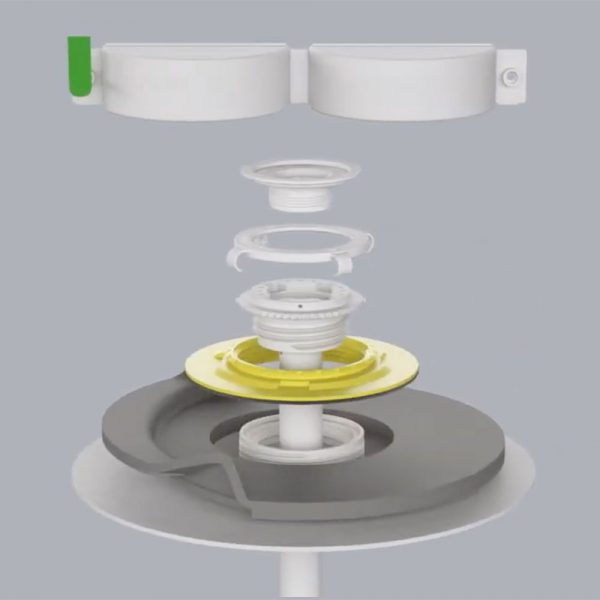 Installation of corresponding dip tubes under highest safety standards
Assembly of the IBC and Dip Tubes systems under high purity conditions in Germany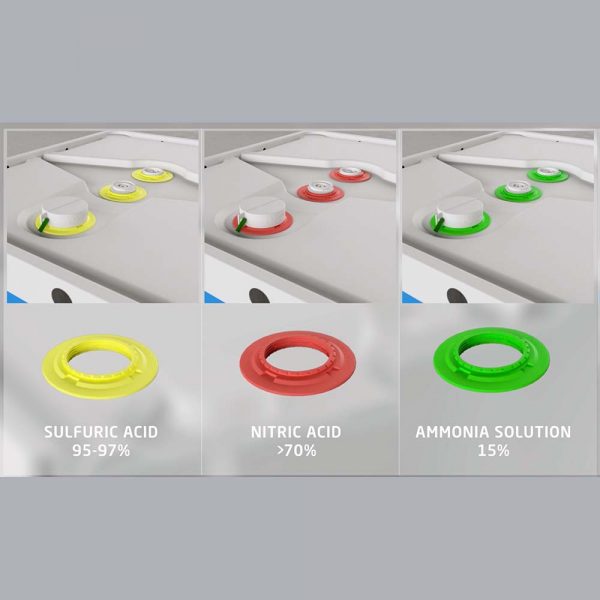 Customized Color Coding on request
A Visual recognition features of the chemical handled
Quick identification and assignability of products
RIKUTEC Quick Connect System AT A GLANCE
Quick Connect Systems are for chemical dispensing. The technology is safe, clean and the standard for working with high-purity chemicals.
Quick Connect Systems are manufactured from high-purity polymers with low trace metals.
Compatible with many different chemicals, including highly corrosive acids and bases, solvents, and etching chemistries.
Quick Connect Systems are an absolute must in the semiconductor, chemical, and pharmaceutical industries.
Chemicals that benefit from this system include ammonium hydroxide, sulfuric acid, nitric acid, hydrofluoric acid, and hydrochloric acid. Their resilience against these types of chemicals makes them ideal for use in several industries.
Ease of use, suitability for any container, and low cost are advantageous for your handling and application needs.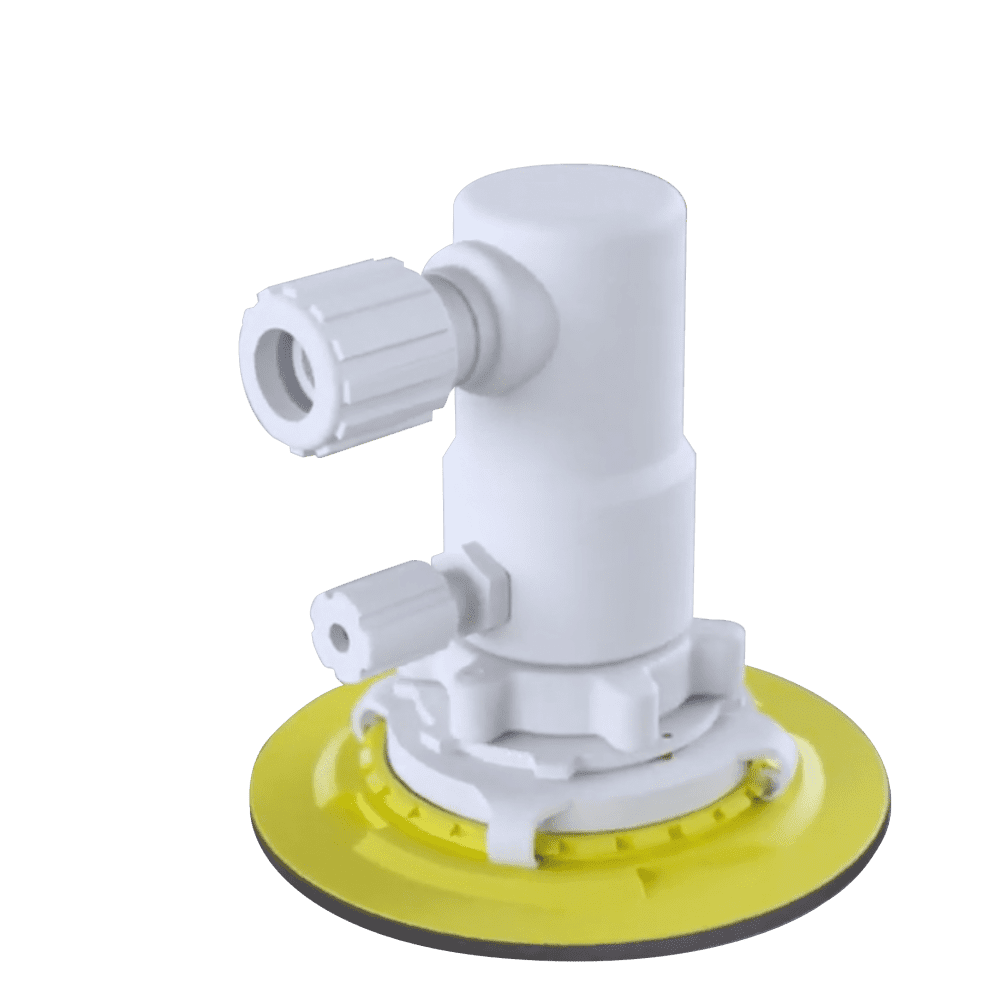 Introducing the Dip Tube Coding-System
All Quick Connect System Dip Tubes and Dispense Heads come with chemical coding to ensure connection with each other for dispensing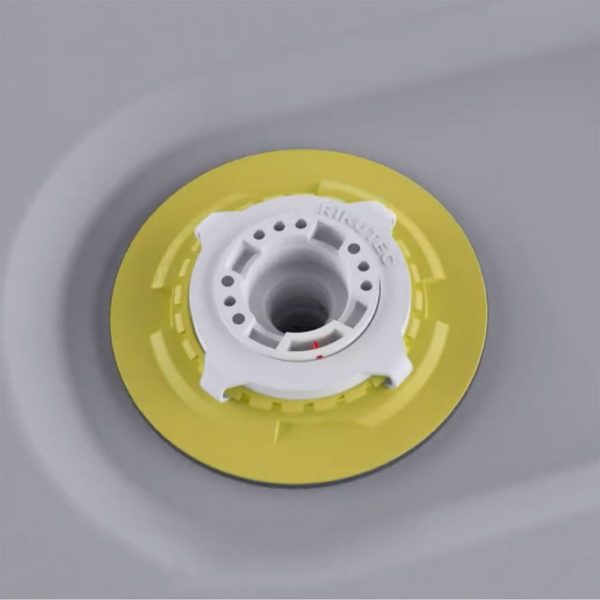 This is performed with a coding ring on the dispense head. This ring consists of 9 pegs, marked 1-6, and A-C, which correspond to a specific code
Three of those pins are removed for insertion into the dip tube. At the same time, Three pins are inserted into the holes for the coding ring of the dispense head
A connection is made when the six pegs from the dispense head can easily slide into the six holes of the dip tube.
An incorrectly coded dispense head cannot have its pegs be inserted into the dip tube, which will not allow the connection to happen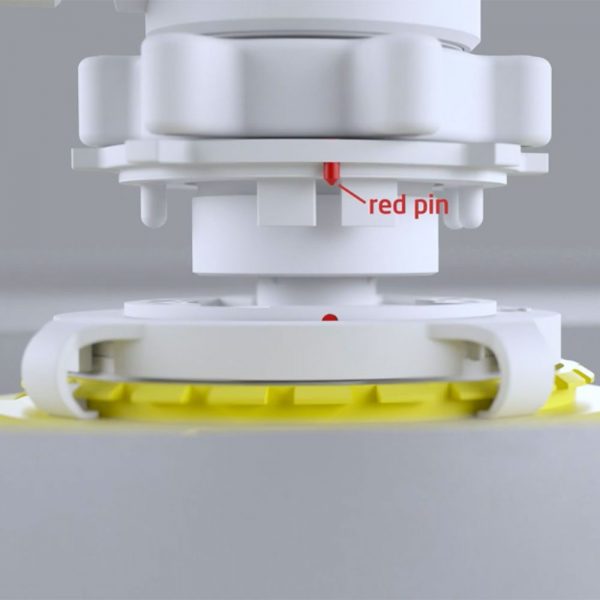 The error-proof connection makes sure that contamination does not occur, and a viable connection happens between the dip tube and the dispense head
Coding pins can come in multiple colors for dispense (black) and recirculation
Coding Pins can also have different colors based on chemical used (ex: Red: Nitric Acid, Yellow: Sulfuric Acid, Green: Ammonia & Ammonium Hydroxide, Brown: Acetic Acid, Blue: Hydrochloric Acid, and many more)
Pre-coded for one of 84 arrangements or coded based on your own chemical